Academy of Riding Starlight Stables The Best Horseback Riding, Serving the Kansas City Missouri Area in Liberty Missouri (816) 805-2364

See what our clients are saying about us .....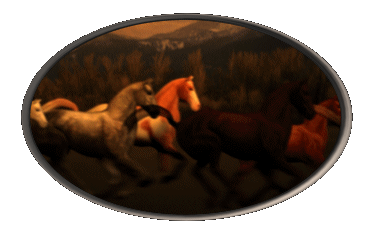 Terry, My wife and I wanted our grandchild Sabrina to improve her self esteem. We
bought her riding lessons at your stables, Starlight Stables. Not only did controlling a large
horse give her self esteem a much needed boost, it also gave her a sence of
accomplishment! Thank You Very Much, riding with you and your horses really did turn
things around for her. Mike and Beth
Terry, Thank you so much for providing such a great experience for Amanda. She loved it and the whole thing gave us much food for thought about her future. I may be contacting you again about suggestions and exploring options for Amanda to build on her love of horses. Sincerely Melissa~
Our Anniversary was Made Special because the Horses and People of Starlight Stables are SPECIAL! Thank You, Dan and Stacey
Thanks for everything you do! Cathy
I loved western-riding on Hercules he is loving yet challenging enough he is a GREAT Experience ! I'd Love to keep coming to Starlight Stables all the Horses and Riders are AWESOME!!!! Brandon
Starlight Stables is So Great because it gives you experience riding and working with the horses. It also gives you a taste of what it is like to be a trainer and have your oun horses. (which I can't wait to be ! ) Tweety
I Love Summer Horse Camp becuse no two are the same. They are all FUN and you learn so much ! Kayla
To the Horse Woman Extrordinaire,
Grace, Heather & I would like to thank you for all your encouragement and
good humor during this year's riding adventures.
We always enjoy Starlight Stables!

Every day I look forward to go ride at Starlight Stables. The horses are all friendly and I love giving them treats. I really like how Terry will work at your level and never skip a step, she makes you feel safe when you are on the horse. Everyone makes you feel welcome and you make really good friends. I have been riding for about three years and I am looking forward to keep riding at Starlight Stables. :) Brianna


We are the proud owners of three horses and I decided to boost our confidence as riders through training at Starlight Stables. I was a new horse owner and a very beginner rider. I first started with lessons for myself and then purchased horse lessons from my daughters Jenna and Elizabeth for Christmas. It was a very "good thing" as all three of us have continued to gain confidence with riding and it has transferred over to our own horses. Terry is a patient and consistent instructor. Her lesson horses are very happy horses and she adds lots of variety to the lessons as you ride. I believe that this has been one of the best years in our lives for my girls and myself--being on horseback, well it's like time stands still and in our hurry-up world any time you can grab a moment to stop and enjoy, do it! and on horseback!!! Sincerely, Sheila

Love your website! I took riding lessons from you as a child,(20 yrs ago) when Sham was around. All of the great pictures you have posted brought back so many fond memories for me. I live in Southwest Missouri now, but hope to visit the area some time with my husband and daughters. I would love to sign my girls up for a lesson next summer. It's been fun showing my family where I used to ride! Just wanted to let you know how much I enjoy your website. -Lori

Hi Terry,
I have been looking at your website for some time and it sure does bring
back a lot of memories of being out there and how much that was the best
time of my life. :-) I will never forget my time I had spent at the barn
and with Gita they were good times for me. A part of my childhood that I
will never forget about and I hope my daughter will someday have memories like that :-)
Take Care,
Michele Billings

Starlight Stables is an amazing place to ride. I have learned sooo much from Terry. I know that Terry has taken me far in my riding career. Even if I ride in different places I'll always consider Starlight Stables my second home. It's a great stable for everyone, not to mention the friendly people & riders.